Gardening
I just woke up from a two hour nap. I'm exhausted because I've been gardening non-stop for all of Easter long weekend. Here is a list of things we are growing:
Climbing on a trellis:
-White evergreen clematis
-Peachy pink antique climbing rose
Evergreen clematis: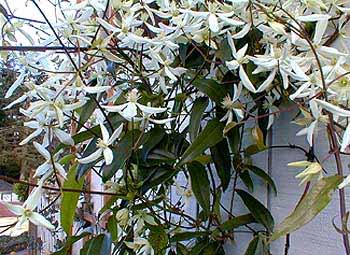 In containers and pots:
- Long New Zealand sedge grass
-Three perennials (One is called 'blue-eyed grass' and has tan/purple star flowers, one has pink globes and no name for now, and the 'fanfare blanket flower' has orange/yellow flowers)
- Strawberries
-Tomatoes
-Herbs (English mint, lavender, lemon balm)
-Two types of blueberry bush, one raspberry bush (undecided where we will plant these)
-Rhubarb
New Zealand sedge:
Blue-eyed grass:
Fanfare blanket flower:
In the garden:
-Sunflowers
-Peas
-Beans
-Spinach
-Green onion
-Carrots
-Zucchini
-Corn
I spent hours and hours working the soil and adding things to it, and only about 5% of the time actually planting. We now have many buckets of concrete and tile that I removed from the garden, and are looking for somewhere to dump it. I'm looking forward to many delicious salads in the summer!